Fóram Chois Fharraige um Pleanáil Teanga CTR — Information in English
The working language of our website is of course Irish, but this page provides an English language overview of key points of information for those who aren't fluent in that language.
If you'd like to find out more about any of the following subjects, you're most welcome to get in touch.
Why does Cois Fharraige need a language plan?
Irish, an ancient Celtic language, is the vernacular here in Cois Fharraige. In fact, we're one of Ireland's strongest Gaeltacht (Irish speaking) areas. Cois Fharraige is renowned for its rich cultural and linguistic heritage and many have availed of the opportunities and facilities it offers to expand their knowledge of and fluency in the language.
Cois Fharraige has a vibrant community that is enhanced by both its traditional local population and newcomers. Today however, Irish is under severe pressure here and its survival as a community language here is by no means assured. The ubiquity of English is a challenge to ensuring that our linguistic and cultural heritage continues to thrive in a strong and meaningful way.
If Irish is to be maintained here as a community language, it must continue to be present in every aspect of community life and it is vital that action be taken to ensure that current and future generations can continue to use Irish is all facets of their daily lives.
The Language Plan is a road-map to achieve this.
Why should I participate?
Everyone has their own values, priorities and so on but reasons may include:
To continue the unbroken linguistic tradition of your family and neighbours.
Loyalty to the previous generations of Cois Fharraige.
Pride of place.
Appreciation of heritage.
Add to your own and your family's cultural richness.
Enrich the cultural diversity of Ireland and the wider world.
Employment opportunities.
Economic opportunities.
Support the Gaeltacht status of Cois Fharraige.
How can I participate?
In all kinds of ways!
Parents: Speak Irish with your children.
Families: Use Irish inside and outside the home.
Employers: Encourage the use of Irish in the workplace.
Service providers: Publicise the fact that Irish is welcome.
Club members: Use Irish as the club language.
Young people: Speak Irish among yourselves and with people you meet. Beatha teanga í a labhairt.
Less young people: Speak Irish with young people!
Fluent Speakers: Be patent with those who are not yet fluent.
Speakers with some Irish: Use what you have. Let people know you want others to speak Irish to you. Gradually improve your Irish.
Speakers who rarely use Irish: Identify occasions where you could use Irish.
Speakers who haven't spoken Irish for a while: Start again!
Every action counts — and non-action is an action in itself! Everyone in Cois Fharraige has a part to play in the linguistic future of the community. The implementation and execution of the Language Plan can only succeed if a meaningful effort is made. We can all contribute! If you'd like to find out more, contact an Fóram and explore possibilities.
Cois Fharraige is traditionally considered to extend west from Bearna to the Casla River. It includes a number of districts that have their own distinct identities but is mentioned in historical documentation at least as far back as the early Eighteenth Century. In 1715, one Edward Ffrench was recorded as being "parish priest of Spidle and Seaside" – clearly a direct translation of Cois Fharraige, but long obsolete. Both Loiscthe River in An Spidéal village marks the border of two different parishes in two different dioceses: An Spidéal parish in the diocese of Tuam, known locally as 'Paróiste an Chnoic', and An Spidéal parish in the diocese of Galway.
Acht na Gaeltachta 2012, which mandated the creation of 27 Language Planning Areas throughout the Gaeltacht, assigned the Cois Fharraige LPA a slightly narrower area. It still extends west to the river at Casla but is bounded in the east at Na Forbacha (specifically, at the stream at na Líbéirtí), a couple of miles short of Bearna.
Cois Fharraige has been well-known as a Gaeltacht area since era of the language revival and has long been a popular destination for Irish language enthuasists. What we now call 'cultural tourism' was up and running here well over a hundred years ago, with the establishment of Coláiste an Phiarsaigh in Na Forbacha and of Coláiste Chonnacht in An Spidéal.
Cois Fharraige was one of the first areas in Ireland in which a detailed study of the local dialect and its morphology was conducted and this research yielded two landmark publications; The Irish of Cois Fharraige (1945) and Gaeilge Chois Fharraige: An Deilbhíocht (1953), both by Professor Tomás de Bhaldraithe.
The people of Cois Fharraige have inherited a wealth of cultural riches from their ancestors in the form of folklore, song, music, poetry and literature. The region has a list of distinguished singers and poets to its credit, who have created verse in both traditional oral and in contemporary forms. Readers of Irish are also indebted to this heritage which has produced many fine authors. Consider Mícheál Breathnach from An Cnoc, who was a most influential voice in matters of Irish at the beginning of the twentieth century; Máirtín Ó Cadhain from An Cnocán Glas, who was without doubt the absolute giant of Irish language writing and thinking some years later; and Johnny Chóil Mhaidhc Ó Coisealbha from Na Creagáin, who immensely enriched his own community and others' with his sublime wit and wisdom.
Several key public institutions with responsibility for the Irish language have their headquarters in Cois Fharraige. Údarás na Gaeltachta and Roinn na Gaeltachta are located in Na Forbacha, An Coimisinéir Teanga (The Language Commisioner) is located in An Spidéal and TG4 is based in Baile na hAbhann. Similarly, the major Irish language publishing houses, Cló Iar-Chonnacht, Futa Fata and Leabhar Breac, were set up here and Ros na Rún, the long running popular Irish language television series, has been made in An Spidéal from the outset and has been a catalyst inspiring other media companies in the area.
This Language Plan is an opportunity for the community of Cois Fharraige to help continue its rich heritage and to make a positive choice for Irish. It is hoped that the strategies proposed will be realised so that they can support the continued community use of Irish in the area to ensure that Cois Fharraige will remain a strong, confidant Gaeltacht area.
About the Cois Fharraige Language Plan
Plean Teanga Chois Fharraige was created following the model set out by Údarás na Gaeltachta and An Roinn Ealaíon, Oidhreachta, Gnóthaí Réigiúnacha, Tuaithe agus Gaeltachta in the Language Planning Guidelines.
The duration of the Plan is seven years. The Plan's budget is €150,000 per-annum. The aim of the Plan is to encourage and implement positive action to support the people of Cois Fharraige in addressing the numerous challenges that exist to Irish as a family and community language.
Actions set out in the Plan
The Language Plan details actions focussing on the following areas:
Irish in the home.
Youth.
Childcare.
Education.
Newcomers to the area.
Local employment.
Local business.
Technology.
Physical Planning.
Voluntary Organisations.
Public Amenities.
Religious Services.
Festivals and Community Events.
Public Services.
Tourism.
The Arts.
Media and Communications.
Campaigning/Lobbying.
The primary objectives of the Plan
That Irish remains a central part of all aspects of life in Cois Fharraige.
An increase of 5% in the figures relating to Daily Irish Speakers (DIS) in LPT Chois Fharraige between the Census of 2016 and that of 2021.
An increase of 5% in the number of families in which parents speak only- or mostly Irish with their children, and in which the children speak only- or mostly Irish among themselves.
Promote and re-enforce the pride which the people of Cois Fharraige have in their heritage.
That 'Cois Fharraige' be developed as a brand name, promoting it as a strong Gaeltacht area.
That all age-groups and all facets of the community come together to share in the language and heritage of the area.
The primary recommendations of the Language Plan
Establish a company, which represents the community, to oversee and monitor the implementation of the Plan.
Appoint staff and open an office.
Prepare a flyer, for widespread community distribution, suggesting ways in which individuals can use Irish.
Organise a publicity campaign to promote the Plan.
That each school in the LPT attain Scoil Ghaeltachta status and that Gaeltacht recognition be attained by each naíonra, as determined in the Policy on Gaeltacht Education.
Encourage parents who have Irish, and who speak a different language to their partners, to speak Irish to their children.
That children who are being brought up through Irish have the opportunity to avoid the linguistic influence of English until they have mastery of Irish.
That all childcare, educational, sporting and afterschool settings have language maintenance policies.
Give comprehensive assistance to newcomers to the area regarding language choices and needs.
Help parents improve their own Irish so that they can more effectively bring their children up in Irish and
participate in community life in Irish.
Make youth services a priority. Create a social environment in which young people communicate in Irish.
Establish one or more fora for schools, boards of management, principals and teachers to support them in dealing with the linguistic challenges particular to schooling environments and to support the implementation of the Policy on Gaeltacht Education.
Highlight ways in which the use of Irish can be increased in existing workplaces and support the creation of additional employment which would increase the use of Irish in the area.
Mediate positively on behalf of Irish in the social life of the community.
Ensure the Plan's funding over the entire seven year period.
Provide adults, coaches, leaders and youth workers with appropriate training regarding ways in which Irish can be prioritised.
Address the practice of switching to English at meetings and public occasions.
Prioritise the ability to understand Irish, rather than switching to English, when one's ability to speak Irish isn't as strong as one's ability to understand it.
Establish a public archive that includes video, audio and textual material.
Develop leadership skills to serve youth needs in the community.
Support the establishment of dedicated youth centres.
About Fóram Chois Fharraige um Pleanáil Teanga CTR
History and background
In recent years, two key Government instruments relating to the Irish language and the Gaeltacht have been the 20 Year Strategy for Irish 2010–2030 and The Gaeltacht Act 2012.
By instruction of the Act, a number of Limistéir Pleanála Teanga (LPTs; language planning areas) were created throughout Ireland's Gaeltacht.As mentioned earlier, the Cois Fharraige LPT stretches from Abhainn Chasla in Ros a' Mhíl to Sruthán na Líbéirtí on the eastern edge of Na Forbacha.
The LPTs were given two years to prepare language plans for their own localities and an additional seven to implement them. Fóram Chois Fharraige um Pleanáil Teanga was established to administer the language plan for the Cois Fharraige LPT.
Community representation
The Cois Fharraige LPT covers five primary school catchment areas — Na Forbacha, An Spidéal, An Cnoc, An Tulach and Ros a' Mhíl — and each area is fully represented.
Seven people were appointed to form Fóram Chois Fharraige um Pleanáil Teanga's Steering Committee — five representatives from the aforementioned catchment areas, along with the Manager of Comharchumann Sailearna Teoranta and the Manager of Comhlacht Forbartha an Spidéil. A consultant company specialising in language planning, Seirbhísí Pleanála Teanga, was retained to undertake research and to co-ordinate the plan.
Recognising linguistic needs
The various areas within the Cois Fharraige LPT each have their own linguistic characteristics, and therefore different linguistic requirements. In 2007, An Staidéar Cuimsitheach Teangeolaíoch ar Úsáid na Gaelige sa Ghaeltacht (The Comprehensive Linguistic Study on Irish Language Use in the Gaeltacht) had assigned linguistic categorisations, based on Irish language use, to areas throughout the Gaeltacht. This of course included areas that would subsequently form parts the Cois Fharraige LPT:
Category A: Cill Chuimín (Ros a' Mhíl, An Tulach and Na Mine), Sailearna (the An Cnoc area) and Chill Aithnín (from Coill Rua to Both Chuanna).
Category B: An Spidéal.
Category C: Na Forbacha.
These categorisations were used as the basis for fine-tuning the Language Plan to reflect local needs. However, extensive work was also carried out by Fóram Chois Fharraige um Pleanáil Teanga's Steering Commitee and Seirbhísí Pleanála Teanga, along with Aoife Ní Churraoin, who was at the time engaged on a scholarship with Údarás na Gaeltachta. Using multiple research methodologies, new and additional data were gathered and collated.
Acceptance of the Plan
A draft plan was drawn up, presented to the community and agreed upon before the final plan was submitted to Údarás na Gaeltachta.
In due course, the plan was accepted. Funding of €150,000 per annum was approved and it was agreed that two officers would be recruited to implement it.
Fóram Chois Fharraige um Pleanáil Teanga: corporate realignment
At this juncture, to be able to operate satisfactorily as a lead organisation in the implementation of the Plan, it was necessary to put an Fóram on an appropriate statutory footing. Following this, Fóram Chois Fharraige um Pleanáil Teanga CTR — a company limited by guarantee — was registered with the Company Registrations Office under Section 18 of the Companies Act 2014 (number 661144).
This new formation required the creation of a Board of Directors to succeed the Committee. 'Corporate continuity' was maintained, however, by the appointment to the
Board of a number of Committee members.
An Fóram's remit
Function as a language planning Lead Organisation so as to implement the Language Plan in conjunction with Udarás na Gaeltachta.
Support the community to strengthen the use of Irish as the vernacular in all aspects of daily life.
Enhance awareness in Cois Fharraige regarding the benefits that arise from its linguistic and cultural heritage.
Provide the community with advice and assistance in matters of language, culture and heritage.
Encourage, facilitate, establish and support strategic projects in Irish in relation to:

The family.
Youth.
Language acquisition.
Early education and childcare.
Education.
Sports and Amenities.
The Arts.
Festivals and other cultural and heritage events.
Business.
Tourism.
Media and communications.

Co-operate and collaborate with state agencies, language-based organisations and development agencies which work toward preserving and strengthening the Irish language as a spoken language in Cois Fharraige.
An Fóram's membership
Membership of an Fóram is made up of voluntary community organisations, community development organisations, sporting and entertainment organisations and Irish language-based businesses. Such organisations are eligible to apply for membership provided that they:
Promote the use of the Irish language and/or provide services in Irish.
Operate in the Cois Fharraige area.
Current members
Aisteoirí an Spidéil
An Bogha Ceatha
An tIonad Tacaíochta Teaghlaigh
Bearna Na Forbacha Aontaithe
CLG Mícheál Breathnach
CLG an Spidéil
Club Foghlaimeoirí Gaeilge Chois Fharraige
Club Scannán Sailearna
Coiste Pobail na bhForbacha
Coiste Pobail na Tulaí
Coláiste Chamuis
Coláiste Cholmcille
Coláiste Chroí Mhuire
Comhar Creidmheasa Cholmcille Teo
Comhlucht Forbartha an Spidéil
Cumann Forbartha Chois Fharraige
Cumann Sacair Chois Fharraige
Éigse an Spidéil
Scoil Éinne An Spidéal
Scoil na bhForbacha
Scoil Sailearna
Scoil Náisiúnta Cholmcille na Tulaí
Scoil Cholmcille Ros an Mhíl
Comharchumann Shailearna Teo.
Cumann Drámaíochta Chois Fharraige
Cumann Liathróid Láimhe Mícheál Breathnach
Club Iománaíochta Bearna Na Forbacha
Comhar Naíonraí na Gaeltachta
Conradh an Gaeilge, Na Forbacha
Naíonra na bhForbacha
An Fóram's Board of Directors
An Fóram's Board of Directors are directly responsible for its practical administration. Appointments to the Board are made by an Fóram's membership, following a formal process of election. The Board is currently made up as follows: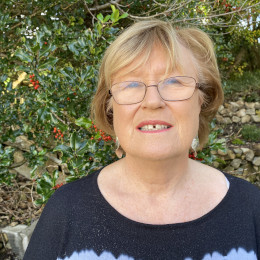 Cathaoirleach:
Máire Ní Neachtain
Máire is from Baile 'n tSagairt in An Spidéal. She spent her career as a lecturer in Roinn na Gaeilge in Mary Immaculate College, Limerick but has now returned home permanently and continues her long-standing engagement with community groups. She is currently Cathaoirleach of both Éigse an Spidéil and the Board of Management of Scoil Éinne, and is the Rúnaí of Aisteoirí an Spidéil. She can often be heard on broadcast media discussing current Irish language and Gaeltacht issues.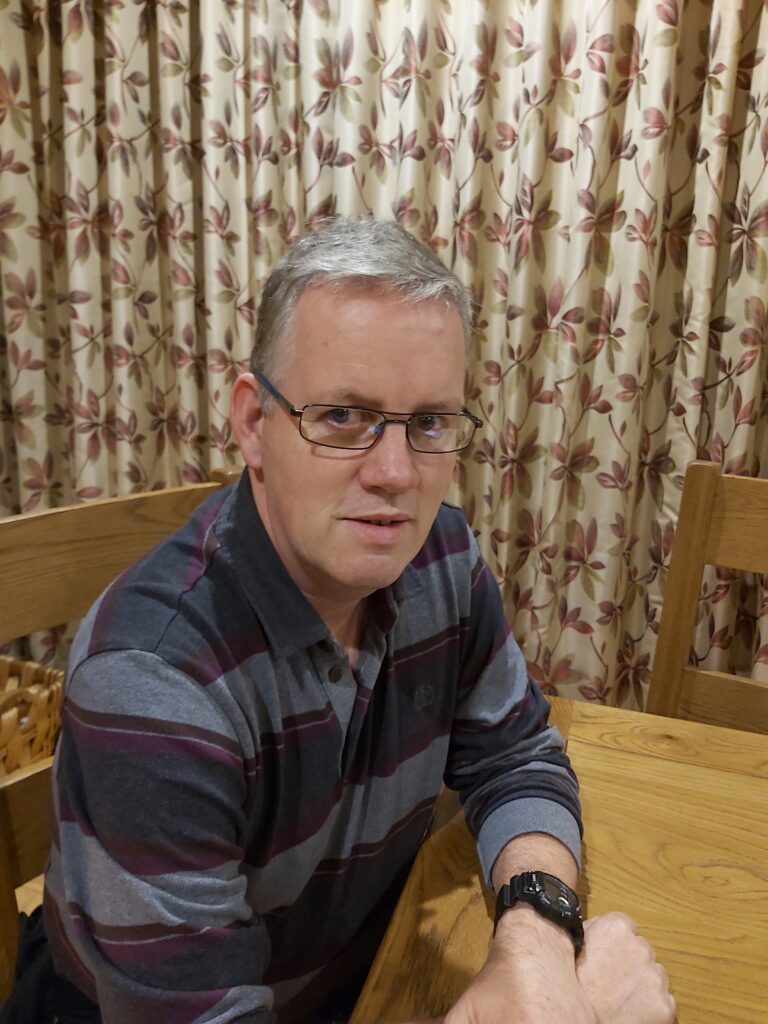 Secretary:
Tomás Ó Neachtain
Tomás is a native of Baile na hAbhann, where he and his family live.
He works as a post-primary teacher of Irish in Galway City.
Tomás has been involved in community development for some thirty years, during which time he has been particularly active in Coiste Pobail na Tulaí.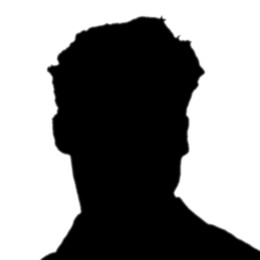 Treasurer:
Aodán Mac Donncha
Aodán has lived in An Spidéal for over 40 years.

He holds a degree in business from National University of Ireland, Galway and spent over 30 years working in An Spidéal with community development organisations as a management and accounting executive; on a voluntary basis initially and permanently since 2006. He has worked in Inis Oírr, Inis Meáin, Inis Bigil, Leitir Mealláin, and Cois Fharraige with Irish language colleges and with housing / day centre organisations for the elderly. He has been working pro bono as the Cathaoirleach of Ionad Cúram Leanaí an Spidéil since 2010 and since 2013 he has been a Director of Comhar Creidmheasa Naomh Antaine agus an Chladaigh in Galway City. He holds Diploma in language planning and in Credit Union Governance.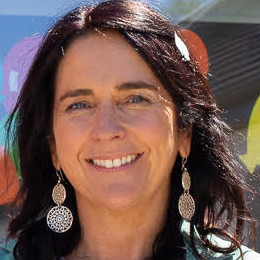 Director:
Caitríona Uí Bhéarra
Caitríona is from Uachtar Ard but has lived in An Spidéal for many years, having been drawn to the Cois Fharraige area by its Gaeltacht culture and tradition.
She is the Principal of Scoil Sailearna in Indreabhán and is an active member of Choiste Comhairleach um Polasaí don Oideachas Gaeltachta.
She is also the director of the choir Cór Ainnín. She has particular interests in music, literature and sport.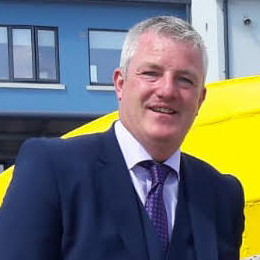 Director:
Seán Breathnach
Seán is from An Cheathrú Rua. He began his career in Dublin, working in special educational needs for 9 years before moving on to teaching in Scoil Lorcáin in Monkstown. Whilst in Dublin, he participated in schemes run by Gael Linn, in training courses for adults and courses for Leaving Certificate students. He also spent some years as an Irish teacher in Dáil Éireann. He then returned to Cois Fharraige and taught in Cill Chiaráin and in Scoil Fhursa in Galway City for several years before being appointed Principal of Scoil na bhForbacha in 2001. He is an active member of Coiste Pobail na bhForbacha.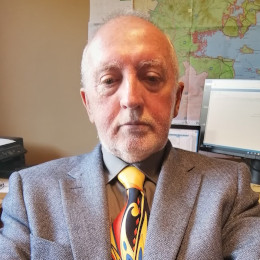 Director:
Colm Ó Cinnsealach
Colm has lived in Na Forbacha in Cois Fharraige for over thirty years. He spent most of his working life as a computing manager in the Department of Defence in Rinn Mhóir. He graduated from National University of Ireland, Galway with a Master's degree in Language Planning in 2009 and has since then been active in that field. He has been involved in the preparation of numerous Language Plans in various Language Planning Areas in County Galway. Colm has long been active in various community committees and initiatives both in Conamara and Galway City.
.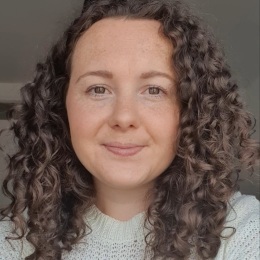 Language Planning Officer:
Katie Ní Loingsigh
Katie is from Cork. She holds a degree in Irish and Communication Studies from Mary Immaculate College, Limerick.
She spent some years in the media industry as a script researcher with Ros na Rún. Prior to this she spent time as an assistant manager in Gael-Taca in Cork City.
Katie has had a passion for Irish from a young age and it has always played a major role in her life. She has completed a Masters Degree in Applied Linguistics and is currently undertaking a course in Irish teaching to adults with National University of Ireland, Maynooth.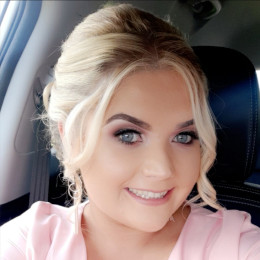 Assistant Language Planning Officer:
Aoife Ní Chonghaile
Aoife is from Cruiminne, Leitir Móir. She holds a degree in Communication Studies from National University of Ireland, Galway, undertaken at its Gaeltacht campus in An Cheathrú Rua. She spent time working as a stage manager in Ros na Rún before accepting a position with the Community Development Unit
Aoife is a native Irish speaker who is extremely proud of her language and heritage. She has a particular interest in singing and sean-nós dancing. She is also a member of the music group Ceann Gólaim with her dad Michael and her uncle PJ.
Language Planning Officer activities and duties
Katie and Aoife work closely with both an Fóram's Board of Directors and with the Department of Language Planning in Údarás na Gaeltachta to implement Plean Teanga Chois Fharraige.
The officers' main objective is to support the central position of Irish in every aspect of life in the area. They are available to the public to offer guidance and support regarding a wide spectrum of community life, including family, societal, sporting, entertainment and business. Aoife's duties focus specifically on the youth. They publish the weekly newsletter, Scéal, Scéal, Scéal…, spreading the word in the community about stories, news and information. The newsletter is available on Facebook, Twitter ⁊ Instagram and can be emailed upon request.
Aoife and Katie hope that the Language Plan, and the objectives set out therein, will help preserve and increase the strength of the Irish language in the area and ensure that Irish remains the vernacular for generations to come.
Our website also includes comprehensive listings of community-related information.
Local Directory: Emergency services, governmental services, local businesses and other resources available to the Cois Fharraige LPT.
Calendar: A constantly updated calendar of events and important dates.
Thanks
The Department of Tourism, Culture, Art, Gaeltacht, Sport ⁊ Media.
Mait Ó Brádaigh ⁊ Colm Ó Cinnseala, Seirbhísí Pleanála Teanga.
Cumann Forbartha Chois Fharraige.
Breandán Ó hEaghra, Meas Media.
Dónal Ó Domhnaill, Webglic.
Johanna Ní Mháille, for the beautiful photographs.
Míċeál Ó Loċlainn, Acadamh na hOllscolaíochta Gaeilge, Ollscoil na Gaillimhe. Míċeál designed our web site's structure, provided consultency during its development, prepared and edited content and continues to assist us in technical matters.